Edinburgh Sound Healing Chamber (Broughton St Mary's Church) – RELAX
December 1 @ 7:30 pm

-

9:30 pm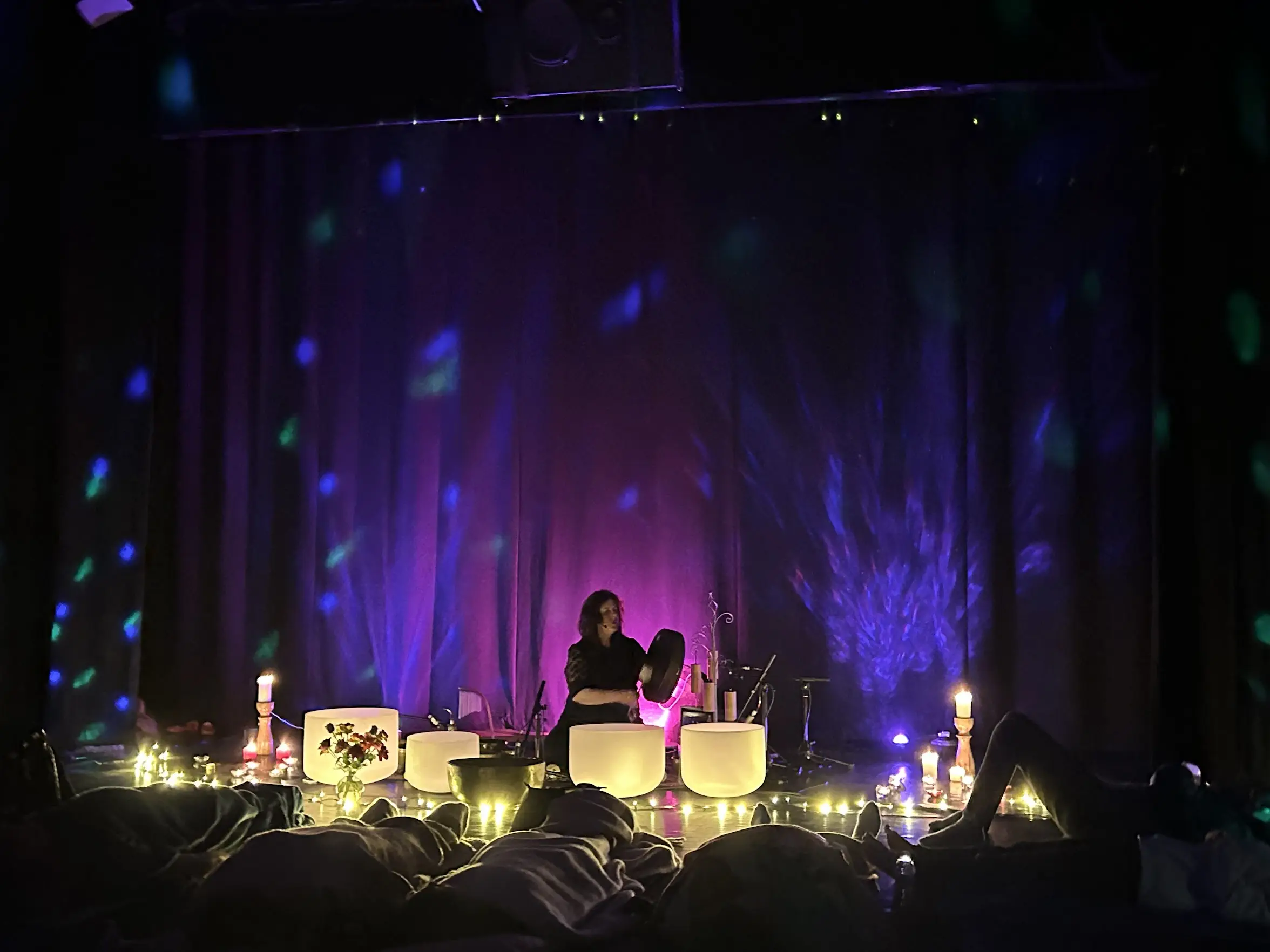 *Now you can join LIVE online (or attend in person) and have access to the REPLAY for 3 weeks* OR buy the pro recording which is sent within a week*
These evenings are proving to be deeply immersive, nurturing and bringing peace, clarity and rest. Suzy is delighted to be back in Edinburgh offering these monthly sound healing chambers. Many guests have profound experiences and love the addition of the amplification to enhance the sounds no matter where they were resting-lying down or seated. These sessions can bring deep and powerful shifts for guests, offer insight, a place to rest, rejuvenate and they have also been shown to reduce physical pain, anxiety, tension and even settle high blood pressure and help with sleep patterns. So you are invited now to take the time to reduce stress and rest deeper than ever before which can help people to cope with life's challenges. The powerful sounds and skilled weaving of gongs, crystal and Tibetan singing bowls lull your mind body and spirit into a physically restful state, releasing stress and tension, nurturing your soul and easing mental fog.
THE EVENING begins with a short talk some from Suzy, her reflection on the time of year, moon cycle or anything that feels appropriate and significant. There may also be an exercise such as aura cleansing or group toning. Then you will wrap up with your cosy blanket and rest as Suzy immerses and nurtures you in a healing soundscape – a tapestry of sound will support you as you are surrounded in frequencies and vibrations, helping you to journey to the other realms, cleansing and de-stressing your physical, emotional, mental or spiritual bodies and supporting your growth and development. After a period of silence there will be an opportunity to share (optional) and enjoy some grounding chocolate!. In addition each month a small singing bowl and instrument shop will be there and payments can be given by card.
Please bring a mat, a cosy blanket (or 2), cushion (also eye mask if you choose) ,a bottle of water and come along for 7.25pm when the doors will open.
For advance booking the 2 hour session costs £30, or £50 for 2 people, £15 seated around centre circle or £10 in the pews.
DATES
First Friday every month
The monthly evenings are hosted by Suzy Nairn of Soundsphere who is a Practitioner of Sound Therapy (DipST) with many years of experience to weave a magical evening.
Suzy is the owner of Soundsphere Scotland launched in 2009 and has been offering short courses, group journeys, recordings, healing music concerts and individual treatments in Peebles and around Scotland since then. She is also a member of the Board of the International Therapeutic Sound Association and runs professional training through her Soundsphere Sound Healing School in Scotland (former founder of the ANSU School of Sound) and offers a Certificate in Creative Therapeutic Sound for small groups (max 5) at a time from her premises in Peebles. The course is highly regarded as one of the best for producing highly skilled and professional sound therapists who can deliver powerful and beautiful sessions for groups. A new Diploma is being launched in 2022 as a follow on course to train graduates in a unique Sound Therapy 1:1 treatment